How to create a loyal tribe who will buy anything you are selling (& tell their friends all about it)!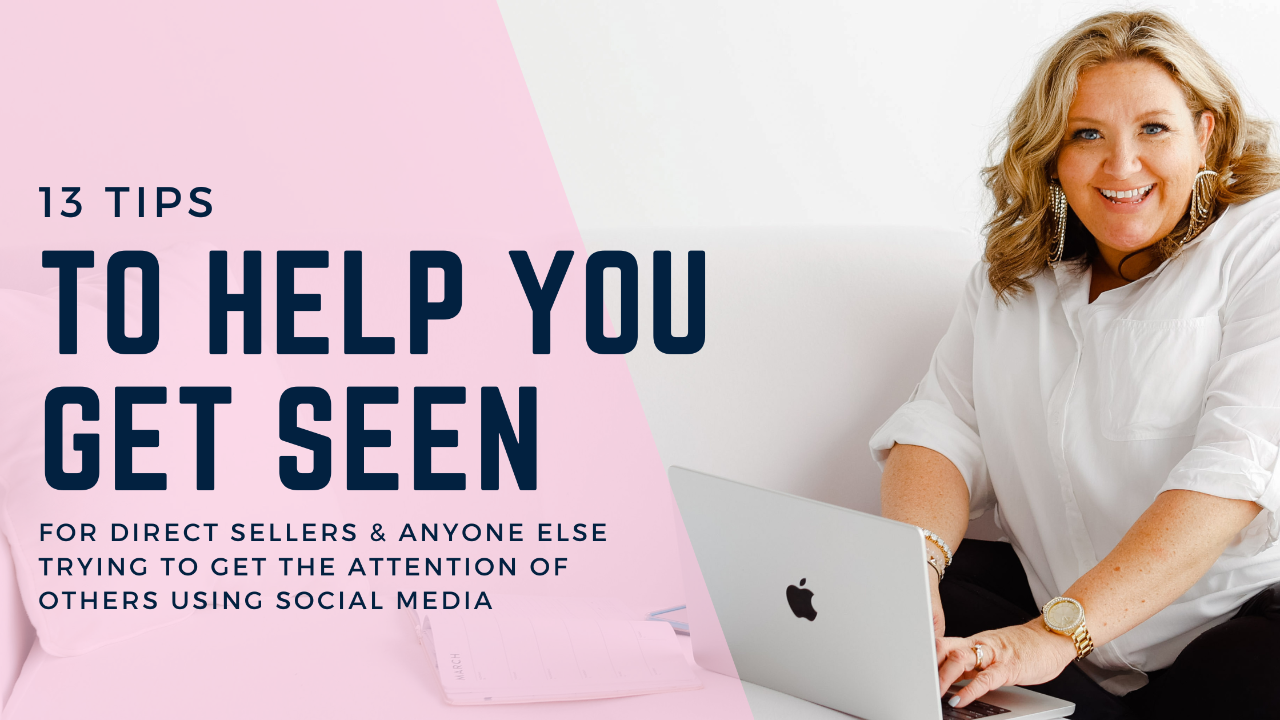 From copy and paste to authenticity and value - I found myself with a loyal tribe or as we call it around here-LOYAL LIFERS! But what was the twist that changed everything? Listen to EPISODE 28

t

o find out! But just in case you like to read more than listen... Consider this your cliff notes!
In this episode, you will be able to:
Understand the role authenticity (and allowing yourself to be REAL) plays in direct sales, social selling, and network marketing businesses like Mary Kay, Scentsy, Park Lane, Norwex, Plexus, Thirty-One Gifts, Seint, etc...

Start creating content to set yourself apart and provide MASSIVE value to attract your people and build the like, know, and trust factor.

Know your pillars and who you want to attract to speak directly to them in your communication.

Learn to embrace your unique strengths to set yourself apart from competitors.

Ask for feedback to grow and polish your areas of knowledge & expertise because it's probably so obvious you won't see it.
To give value, you have to show up authentically. Stop hiding behind your products or the company you represent. - Melissa Batt
Stop teaching copy-and-paste methods in direct selling and network marketing.

Focus on creating value instead of noise.

Show up authentically and stop hiding behind your products or company.

Niche down and speak to one person.

Let your freak flag shine and share your quirks, stories, struggles, and obstacles.

Acknowledge all the things that set you apart and become super clear on who you are.

Share your personal stories to connect with your audience.

Define your LOYAL LIFER aka Ride or Die and determine who she is.
Help Others Navigate Their Obstacles
One way of demonstrating authenticity and providing value is to assist others in overcoming their obstacles. This can include sharing your personal struggles, giving encouragement, and offering support through empathy and compassion. In doing so, you become relatable & go beyond the surface talk and sales. Leverage your life experiences and skills to aid others facing similar challenges. In this episode, I share personal examples of how I have been open with my battles with ADHD, depression, and anxiety. By being honest about my struggle to focus, for example, I have inspired others going through the same thing. As I walk this out, I can see that my 'loyal lifer' is someone who struggles to focus and sometimes feels like she is all over the place. Since this is something I have learned (and am still learning) to overcome, I can share tips on what has helped me. If they try the tips and it works, it builds trust and they are more likely to continue following, connecting, and trying other things that I share as helpful.
Acknowledge What Sets You Apart
It's crucial for all of us entrepreneurs to recognize what sets us apart. We do not have to compete with team members, new consultants, or even similar brands. There is room for us all! You will recognize this when you stop trying to be basic in marketing and serve the masses. Identify your own strengths and weaknesses or seek feedback from close friends or family members. By getting clear on your uniqueness, you can stop trying to be like everyone else and own who God created you to be. Remember you don't have to know everything about a certain topic, you just need to know more than who you were five minutes ago. Example: I share how I am mastering the art of planning despite not being a natural planner. In this topic, I'm not targeting those who love to plan and have it mastered. I'm targeting people who wish they loved to plan, find it hard, and want to find something that works for them. Can you see how this fits with my brand of chasing squirrels, getting distracted, and having attention deficit problems?
Want to learn how to get your first 500 Loyal Lifers? Click here
Purchase the ON DEMAND Bootcamp and get all 4 days: Click here